The Gulf Between Them
A downloadable Storytelling Game
A storytelling game about relationships, communication, and struggling to be heard


Communication is hard...what we think we said, what we actually said, what we meant, what what we don't say, and what was heard...it's complicated.
The Gulf Between Them is a table-top storytelling game for 3 Players that explores the experiences of two Characters as they struggle to understand each other as they face conflicts—big and small—in their relationship. A full game is played within a single evening and usually takes between 1-2 hours.

Originally a finalist in the 2018 200 Word RPG Challenge, this version of The Gulf Between Them has been slightly updated with some minor clarifications and formatted into a single-page game (front-and-back.) The original game can be found here.
Summary of Gameplay
The Gulf Between Them is dice-less, GM-less, and setting agnostic. It is highly improvisational and the Players are free to place their game in any setting they are interested in or feel is appropriate.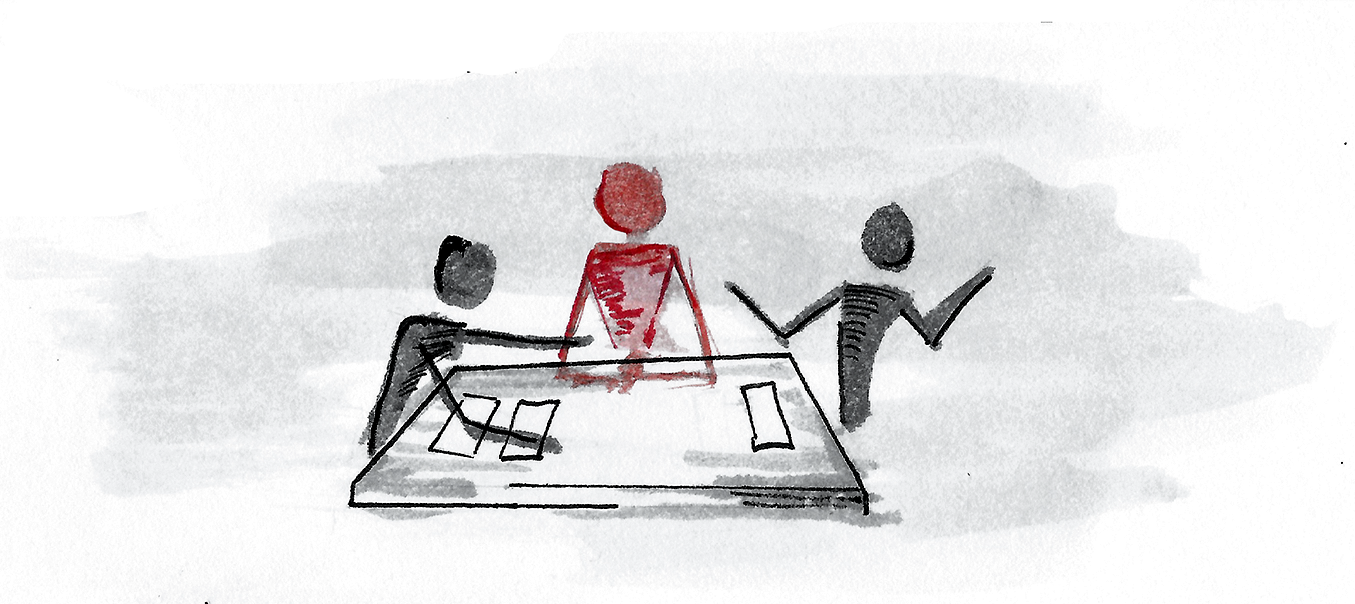 Players take turns portraying one of the two many characters in your story or "The Gulf" who modifies the characters' words. As your story progresses the gap between what your characters say and what actually gets heard grows between them.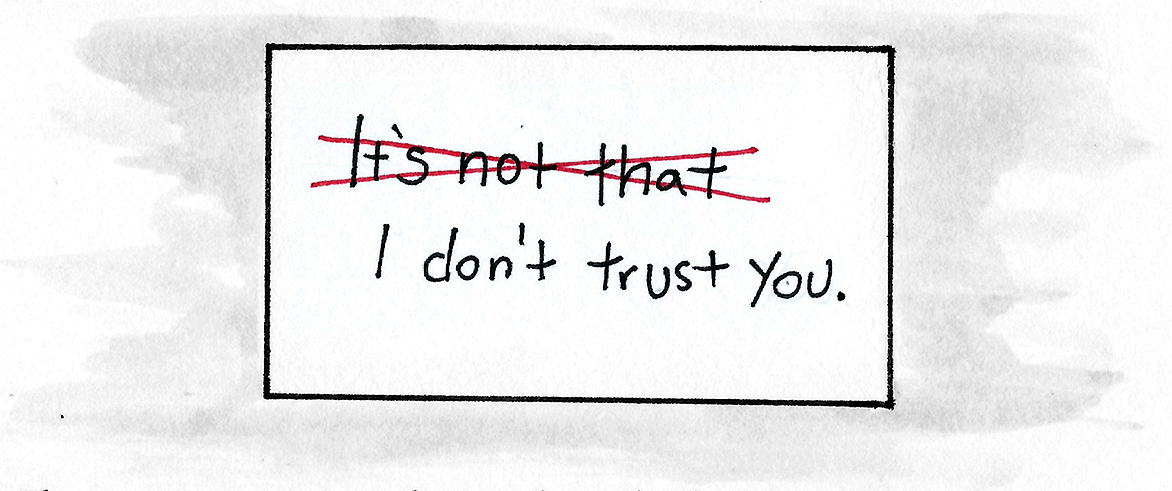 What's Included?
Purchasing this game gives you:
a 2-page PDF, which is intended to be printed double-sided on card stock and folded along the indicated line,
a 4-page PDF better optimized for digital screens, and
a plain text (.txt) version with slightly expanded rules text to replace the graphic examples used in the PDF versions.
I have run the Screen-Ready version through a screen reader, and it seems to playback correctly, but admittedly I don't know much about properly preparing files for screen readers yet; I am working on learning this and will revisit this game as I learn better techniques for increasing accessibility.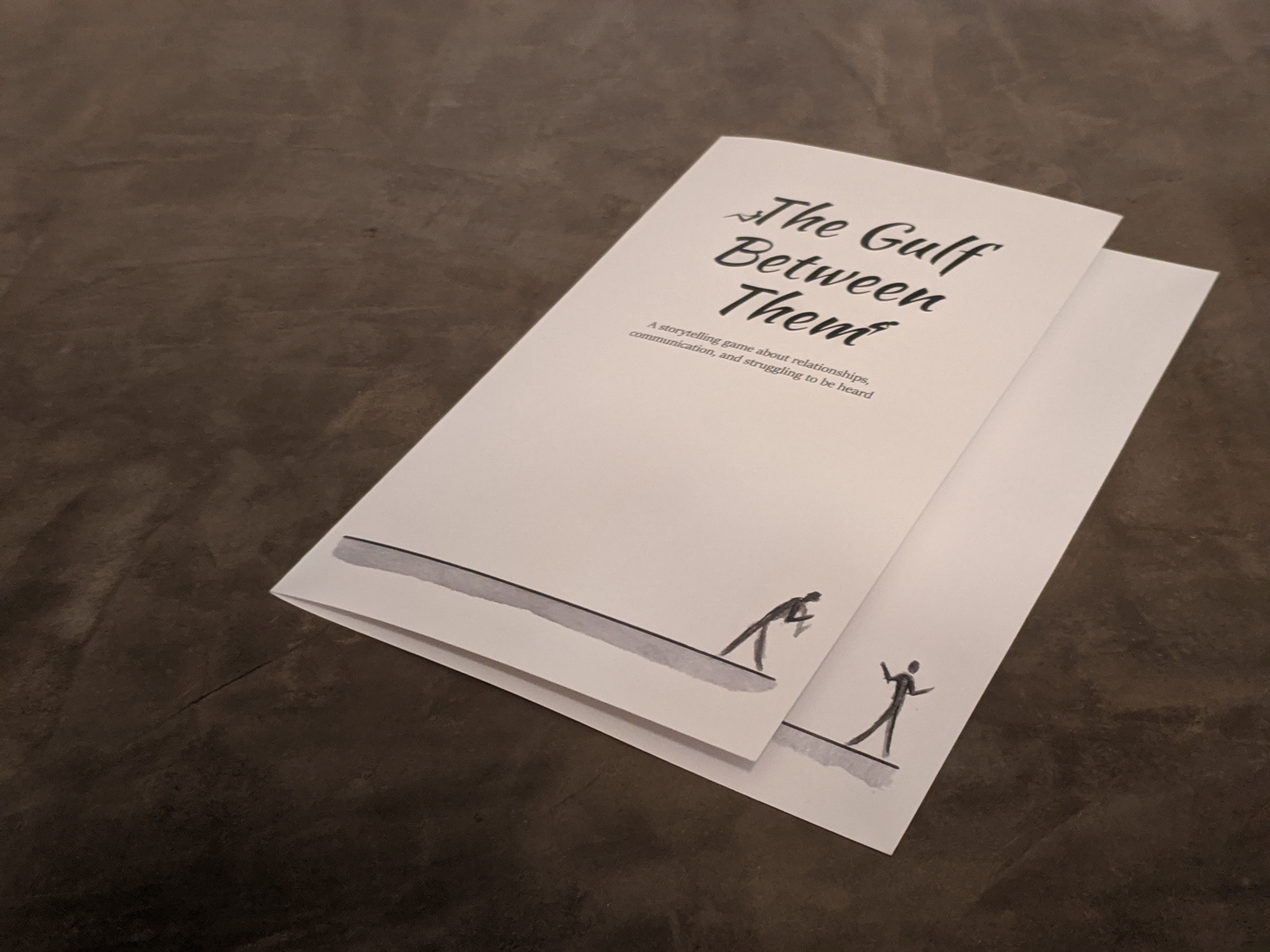 A Note about Copyright
As a part of the 200 Word RPG Challenge, the text of The Gulf Between Them is (C) under the Creative Commons Attribution (4.0) International license. This license has been extended to this updated version to include the contents of all downloadable files, including the art.
Download
Click download now to get access to the following files:
The Gulf Between Them (Print).pdf
172 kB
The Gulf Between Them (Screen-Ready).pdf
177 kB
The Gulf Between Them (Plain Text).txt
4 kB