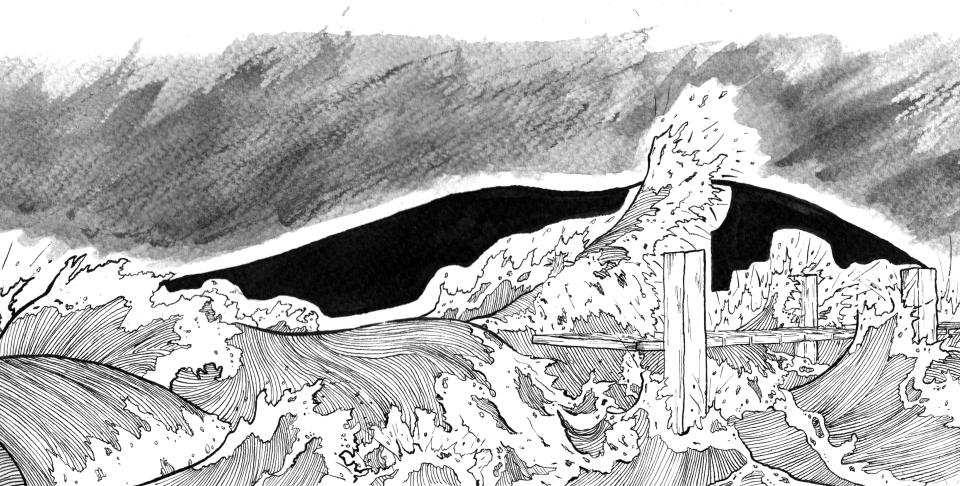 The Water Rises
A downloadable Storytelling Game
The Water Rises
The Water Rises is a 2-page TTRPG zine about dealing with surviving through a rapidly changing climate and the impact that has to a community.
Build a small community, mapping out their island and preparing for an oncoming storm that threatens their livelihoods and way of life. Then, help them face the challenges as the storm rages and the island is engulfed by the rising tides.

The Water Rises is intended to be played over multiple sessions with each session exploring how each successive storm has impacted the community's culture and way of life.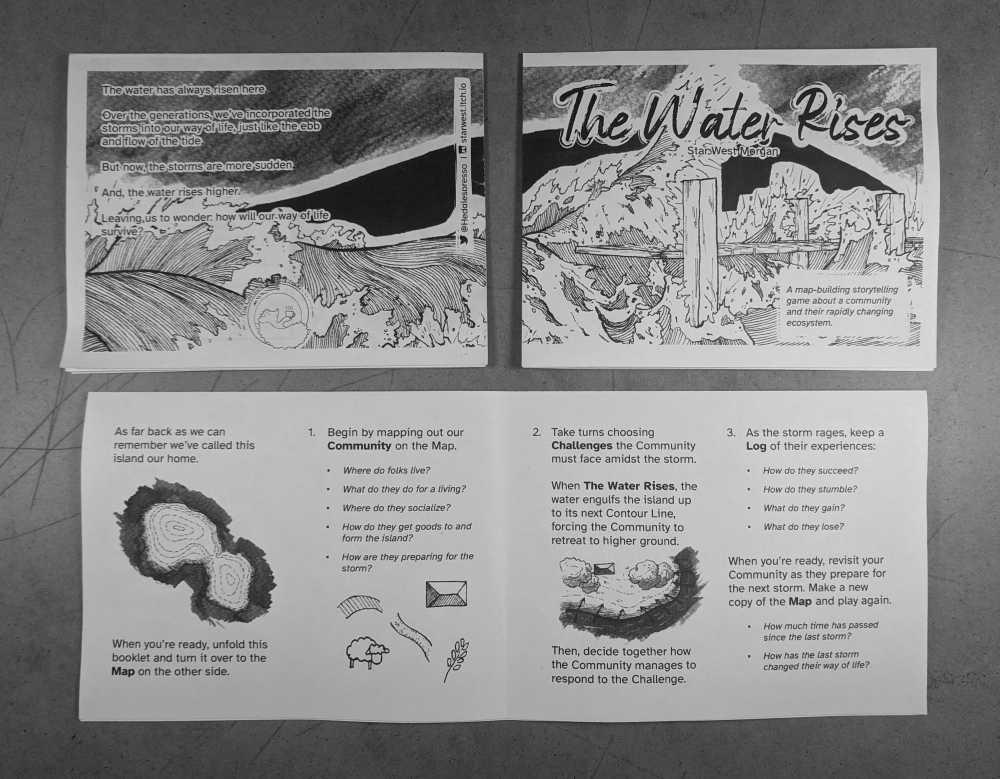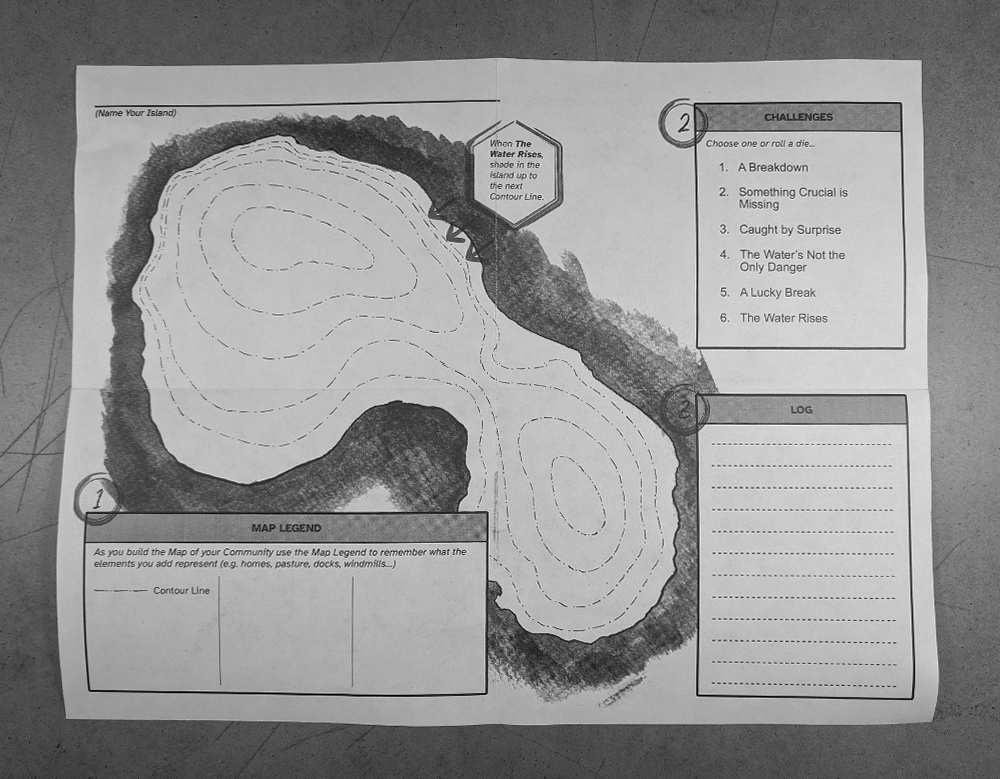 What's Included
Print-and-Play Edition
A simple booklet version of the game intended for printing onto a single double-sided sheet of printer paper and a separate file just for printing the Map. Includes formats for both Letter-sized and A4-sized paper.
Digital Edition
The digital edition of the game includes a screen-friendly version of the rules for viewing on desktops and mobile devices along with a web-friendly version of the Map that you can upload to a virtual desktop.
Text-Only Edition
For folks that prefer a text-based experience, a modified version of the game is included for play without the use of the Map.
Community Copy Program
This game has a Community Copy program, which enables folks in financially difficult situations to get a copy of the game for free. Each person who purchases a copy of this game adds a free copy to the community pool.

Designer Notes
The Water Rises is the first of several 2-page storytelling game zines that experiment with user experience design for TRPGs by leveraging my background in landscape architecture and product development. It was inspired by the challenges faced by the residents living on hallig, small islands without protective dikes, in the Frisian Islands of Germany, Denmark and the Netherlands.
The fonts used in this game are Atkinson Hyperlegible by The Braille Institute and Space Outside by MJB Letters.

If you would like to create your own 2-page zine similar to this one, you can download the free (PWYW) Single-Sheet 1/4 Fold-Over Zine Template here.

Purchase
In order to download this Storytelling Game you must purchase it at or above the minimum price of $3 USD. You will get access to the following files:
The Water Rises_2021-03-12.zip
18 MB
Exclusive content
Support this Storytelling Game at or above a special price point to receive something exclusive.
Community Copies ($0)
Each copy purchased helps someone else get one if their budget doesn't enable them to pay the listed price. If you are unable to budget for a copy as priced, please claim one of these free copies for the community.