Wanderlust
A downloadable Storytelling Game
I am about to go on a journey. If I ever come back home—I definitely won't be the same.

But, that's still a few days away. Today, I've got packing to do, family to wish good-bye, friends to have last drinks with, and lovers to give promises...
that I probably can't keep.
Wanderlust is a storytelling game for 2-4 Players. You work together to tell the story of a single protagonist—The Wanderer—who is preparing to leave on an important journey.

The Players take turns framing a scene using a series of prompts and taking notes and sketching in The Wanderer's journal as the Wanderer says good-bye to the people and places that are important to them.

What's Included
Core Rules - A 32 page rule book explaining how to play the game.
Event Cards - A set of Event Cards to be printed onto card stock and cut along the crop marks.
The Wanderer's Journal - An 8-page booklet that serves as your character sheet. It is intended to be printed onto 2 double-sided sheets of letter-sized paper (flip on short edge) and folded into a booklet.
Early Release
This is an early release version of the game. The main thing currently missing is the art, which is in progress. Updated files will be added here and available to anyone who has already purchased the game.
The final version of the game will include:
The complete Core Rules with B&W art in 3 formats: screen-ready, printable booklet, and spreads. It will be formatted for both letter-sized and A4 paper.
The Wanderer's journal in 3 formats: screen-ready, printable booklet, and spreads. It will be formatted for both letter-sided and A4 paper.
Double-sided Event Cards with Wanderlust's built-in safety rules included in the design of the back of the Event Cards.
An Appendix that will include facilitator advice, design notes, quick start settings, and alternate versions of the game, including a variation meant for creating backstories for Characters intended to be used in other TTRPGs.
Updates
[14 Jun 2020] Added 5 new art pieces to the core rules.

[08 Jun 2020] Uploaded updated Event Cards, reformatting them to tarot-sized cards with an updated black-and-white ink background.
[19 May 2020] Added first set of art assets to the Core Rules (v01) with screen-ready, booklet, and spreads formatted for letter-sized paper. Also includes icons for safety tools added to Event Card backs (further art is still pending.)
[13 May 2020] Early Release version released.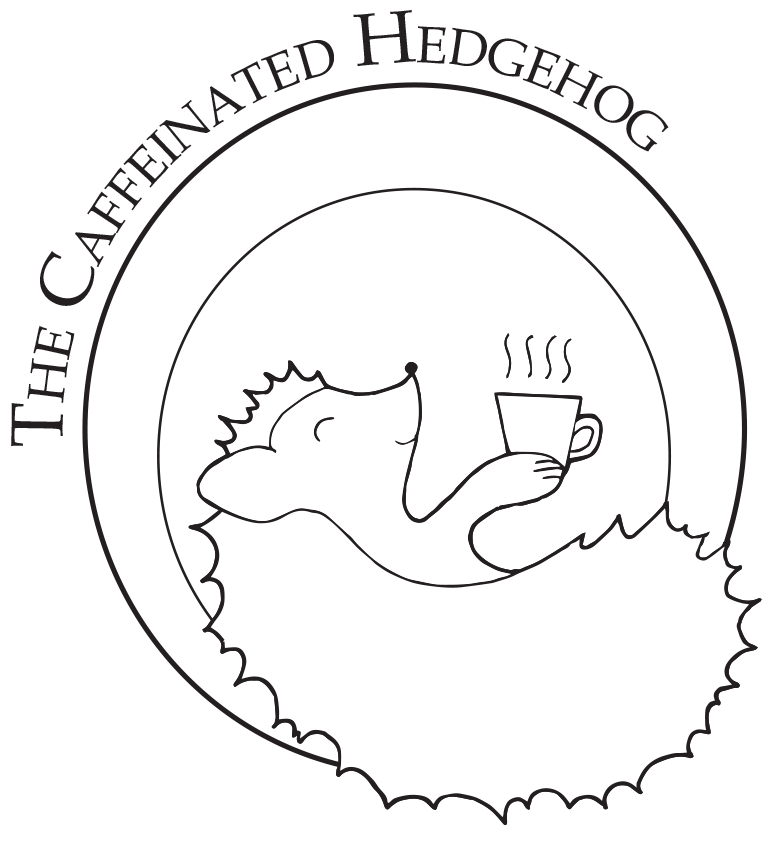 A Caffeinated Hedgehog Game
Written and Illustrated by Star West Morgan

Purchase
In order to download this Storytelling Game you must purchase it at or above the minimum price of $10 USD. You will get access to the following files:
Wanderlust - Event Cards (Print and Play).pdf
1 MB
Wanderlust - Rules v02 (Booklet Cover).pdf
563 kB
Wanderlust - Rules v02 (Booklet).pdf
4 MB
Wanderlust - Rules v02 (Screen-Ready).pdf
39 MB
Wanderlust - Rules v02 (Spreads).pdf
1 MB
Wanderlust - The Wanderer's Journal v02 (Booklet).pdf
1 MB
Exclusive content
Support this Storytelling Game at or above a special price point to receive something exclusive.
Community Copies ($0)
Each copy purchased helps someone else get one if their budget doesn't enable them to pay the listed price. If you are unable to budget for a copy as priced, please claim one of these free copies for the community.