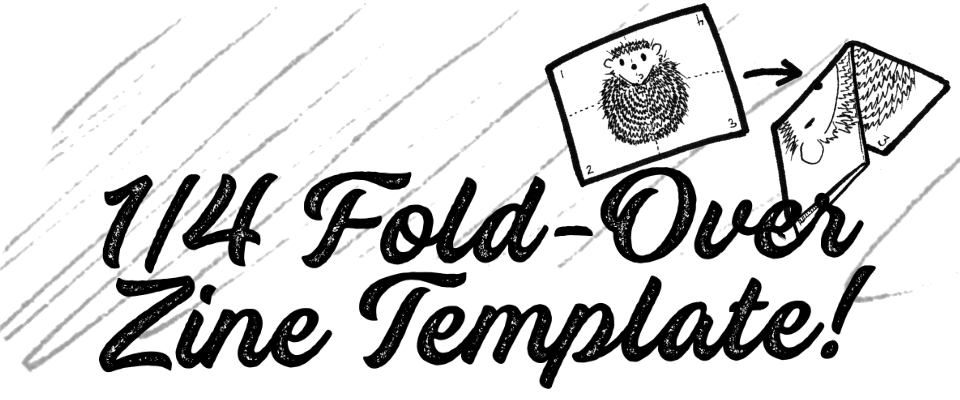 Single-Sheet 1/4 Fold-Over Zine Template
Use this template to create 4-page 1/4-sized zines using 1 sheet of letter-sized or A4-sized printer paper. Like my other zine template, you can design your zine page-by-page and then easily produce a screen-friendly and print-at-home format for your zine. It also supports the inclusion of bonus interior content, such as a poster design on the opposite side when unfolded.

The template is available in both InDesign and Affinity Publisher formats. It also includes a set of printing and assembly instructions you can include with your digital zine sales so that folks who purchase your zine can print and assemble it on their own at home.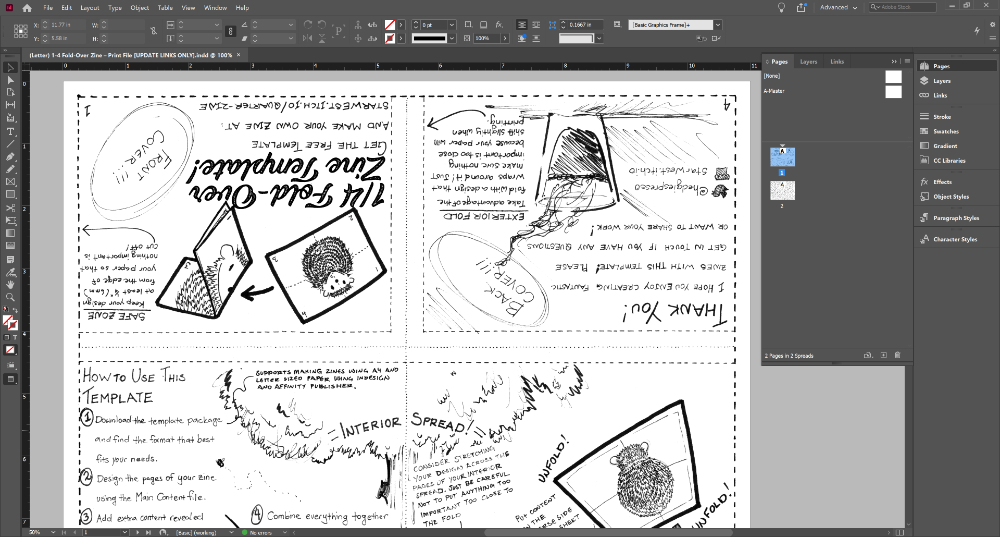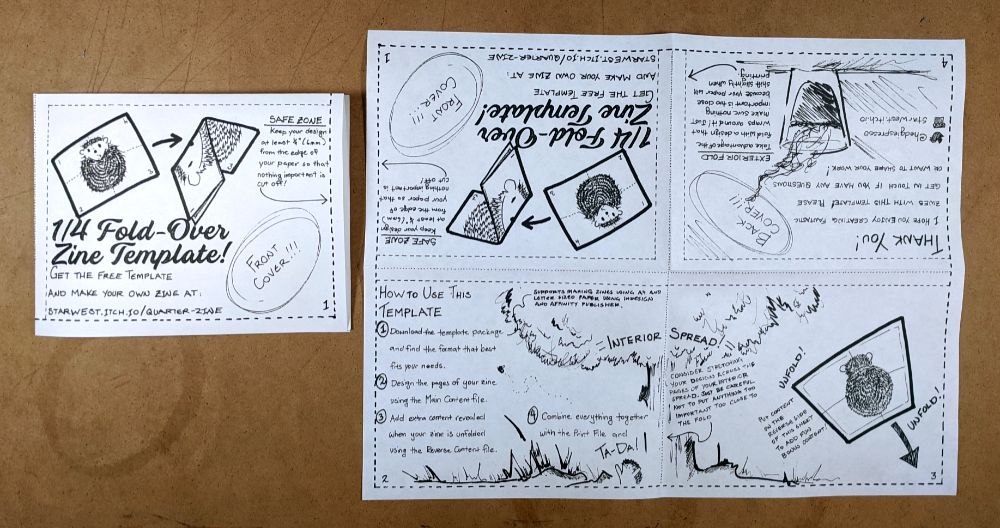 What's Included?
Example Zine
Three PDFs demonstrating the outputs of the template files: a screen compatible version of your zine, reverse content, and a print file for DIY printing and assembling of your zine.
Adobe InDesign Template
A set of instructions and .indd files for building your zine using Adobe InDesign. (A set of IDML files are also included for compatibility with older versions of InDesign.) Includes templates for both A4 and Letter-sized formats.
Affinity Publisher Template
A set of instructions and .afpub files for building your zine using Affinity Publisher. Includes templates for both A4 and Letter-sized formats.
Print and Assembly Instructions
Two different sets of CC0 print and assembly instructions that you are welcome to include as part of your future projects without needing to provide attribution or credit to me. One for a single-sided zine and one for a double-sided zine that includes content on the reverse side. Includes print outs for both A4 and Letter-sized paper.
Example Zines
Here are a few examples of zines created using this template:

If you use this template to create a zine and would like to see it added to this list, please let me know in a comment below or email me at thecaffeinatedhedgehog@gmail.com.
Use and Copyright
See the included Readme and Copyright.pdf for the full details, but here's the tl;dr:
You are welcome to create, share, and sell zines you make with this template without needing to credit me when doing so. You may also freely share this with friends and others. All I ask is that you don't try to resell the template to anyone.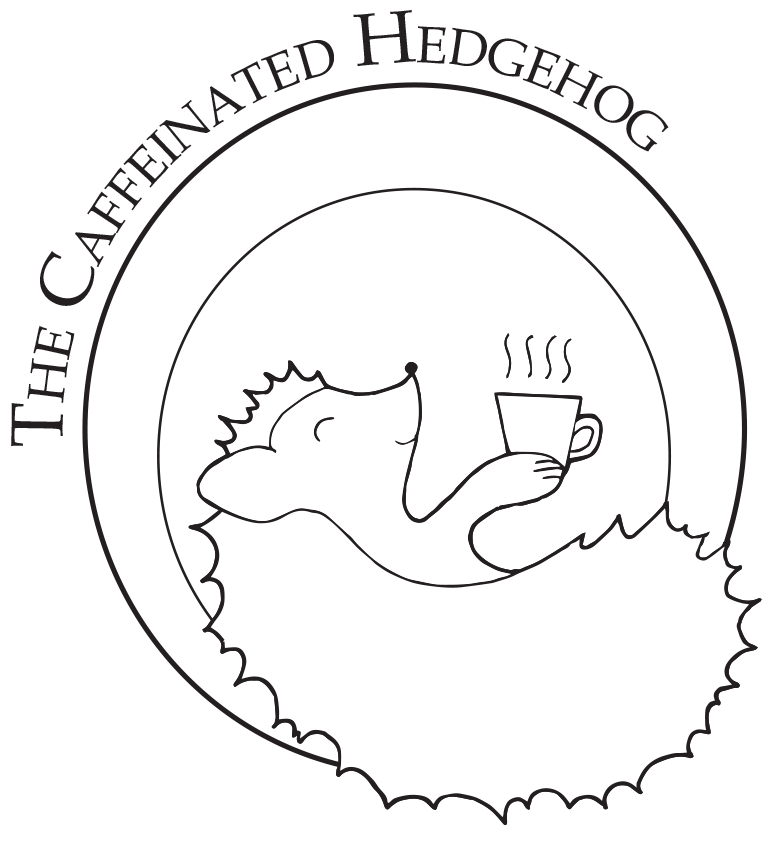 starwest.itch.io
@hedgiespresso

Download
Click download now to get access to the following files:
1-4 Fold-Over Zine Template 2021-03-09.zip
145 MB